Our expertise
We're proud of the work we do and the progress we've made in Scotland in helping organisations attract and recruit the best talent more effectively.
Jobtrain has been selected as the recruitment technology platform for a growing number of organisations in Scotland, including NHS Scotland, Teleperformance, Glasgow Airport and Aberdeen Airport.
In early 2019, we opened our new Scottish office in the heart of Glasgow to further support our continued growth and to be able to better serve our clients with a highly experienced and locally based team.
NHS Scotland
In February 2018, we announced that NHS Scotland, the second largest public sector employer in the UK, chose Jobtrain to provide their talent acquisition platform that covers the entire organisation encompassing each NHS Scotland Board.
"Can do Attitude"

Jobtrain have, throughout the entire programme, shown a clear focus on delivery. With the customer at the heart and with a very positive "Can do Attitude", Jobtrain have been flexible to meet the size, complexity and scale of NHS Scotland.

We have developed a very good working relationship over a short period of time and very much look forward to the future and making further use of Jobtrain to continue to improve the candidate experience.
Programme Head of Business Change
NHS Scotland

Who we work with
The Jobtrain talent acquisition platform is used by organisations across the UK and beyond to manage the entire recruitment and onboarding process. Our expertise and technology is also helping a variety of organisations across Scotland, including: Quarriers, Aberdeen Airport, Glasgow Airport, Dumfries and Galloway Housing Partnership and Teleperformance.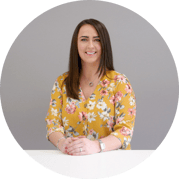 Introducing Alica Melvin
Alica leads Jobtrain Scotland from our Glasgow office and is part of our wider Client Success team in looking after our clients with a sole focus on our Scottish client base.
Alica has 15 years' experience in digital recruitment advertising, HR and recruitment solutions, specifically within the government and wider public sector space. She also has extensive and successful account management expertise, supporting organisations with their talent management and resourcing strategies.
Ready to find out how Jobtrain can work for you?
Simply choose a time that suits you via the calendar below . If there isn't a suitable time available, please complete our contact form and we'll be happy to find a time that works for you.