Free online learning webinars
We're delighted to be launching The Jobtrain HoW Talent Sessions; delivering FREE online learning and insights sessions for everyone in the HR, Recruitment and Talent Acquisition communities.
Covering a wide range of topics, register for each session below by following the various links: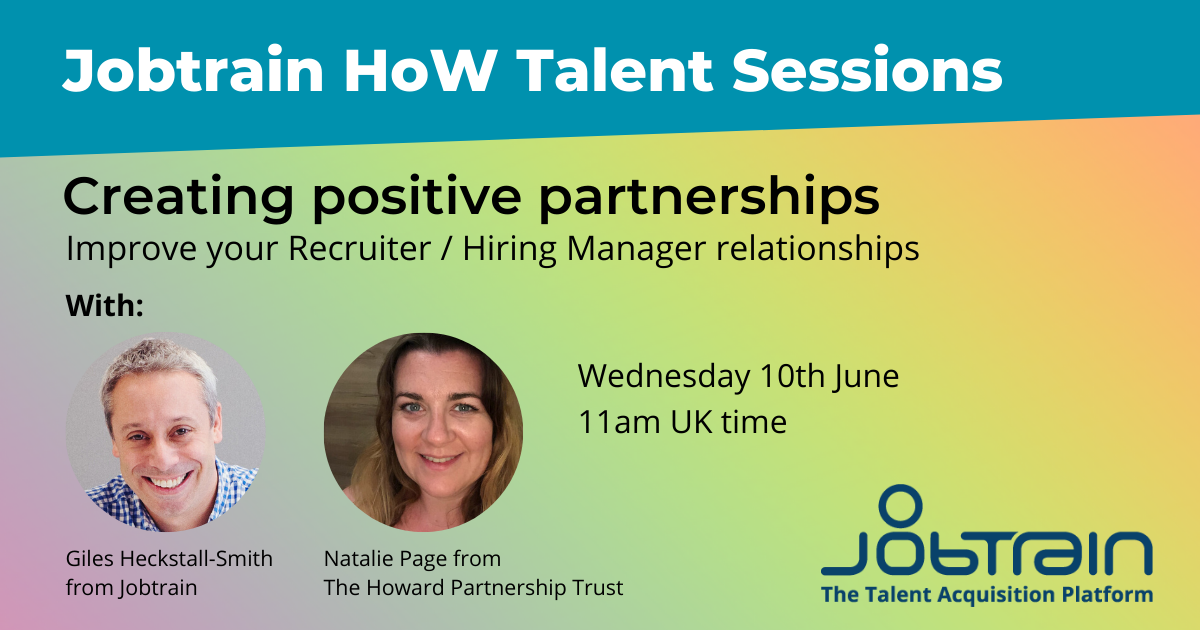 Creating positive partnerships with hiring managers
We're pleased to be joined by Natalie Page, HR Operations & Payroll Manager at The Howard Partnership Trust. Previously, Natalie was HR Manager at H&T Group and she has extensive HR and Recruitment experience both in Education Management and Retail.
Join our webinar and we will share tips and ideas that will help you forge closer ties and build really productive partnerships with your hiring managers.
We'll share how to:
Create engagement
Educate, train and support
Ensure your technology is an enabler and not a barrier for Hiring Managers
Collaborate throughout the hiring process
Create strong relationships and partnerships
Wednesday 10th June 11am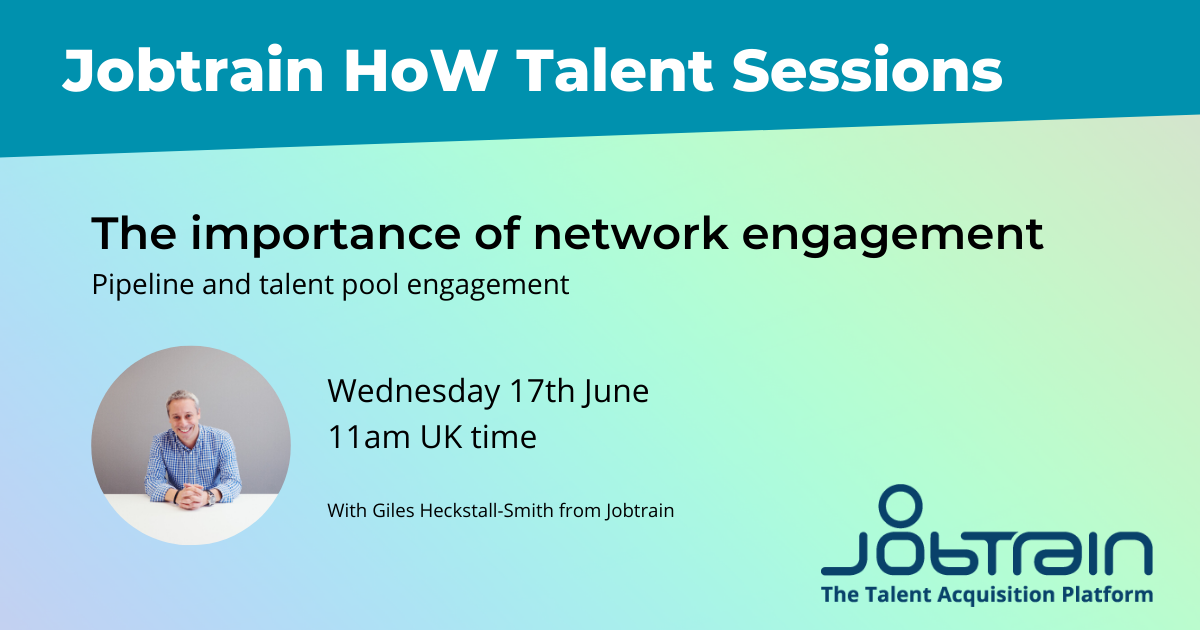 The importance of network engagement - pipeline and talent pool engagement
Not recruiting right now? Maintaining contact, conversation and engagement levels with the groups of talent you might want to hire in the future is critical.
Join us where we'll discuss:
Creative and engaging comms plans
Reviewing your current groups and creating new talent pipelines
Join us - Wednesday 17th June at 11am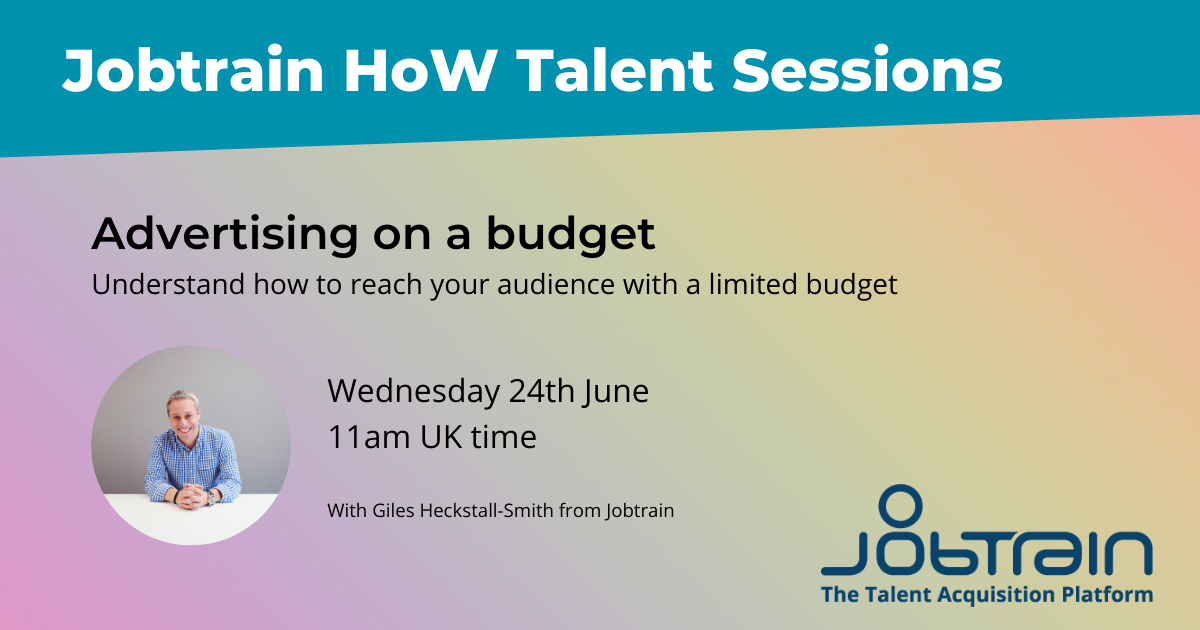 Advertising on a budget - amplifying your message
Join us on this session where we will share:
How to advertise job vacancies to engage and stand out from the crowd
Free sources and job board aggregators explained
Social sharing and harnessing the power of your employees to reach wide and diverse networks of potential hires
Measuring success based on quality
Join us - Wednesday 24th June at 11am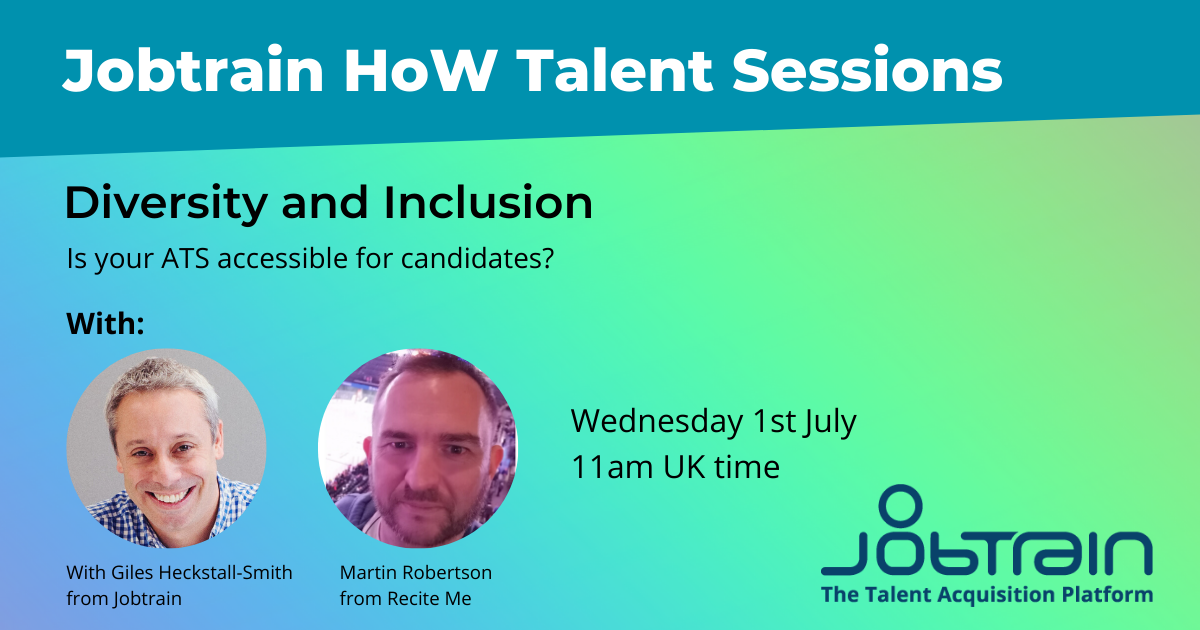 Diversity and Inclusion
In this webinar, we'll help you ensure your recruitment process is accessible for all.
We're pleased to be joined by Recite Me accessibility expert, Martin Robertson, on this session. Martin has been helping organisations make their online sites and platforms more inclusive for the last 4 years. If you want to know the difference between online accessibility and online inclusion, he can tell you.
Giles and Martin will discuss:
The differences between accessibility and inclusion
Demystifying and explaining WCAG (Web Content Accessibility Guidelines) and AA compliance
Learning and understanding your audience and the options you should make available for diverse groups (e.g. personalisation, colours, fonts and languages)
Setting up your ATS to deliver an inclusive candidate experience
Join us - Wednesday 1st July at 11am
OUR PAST EVENTS - watch them back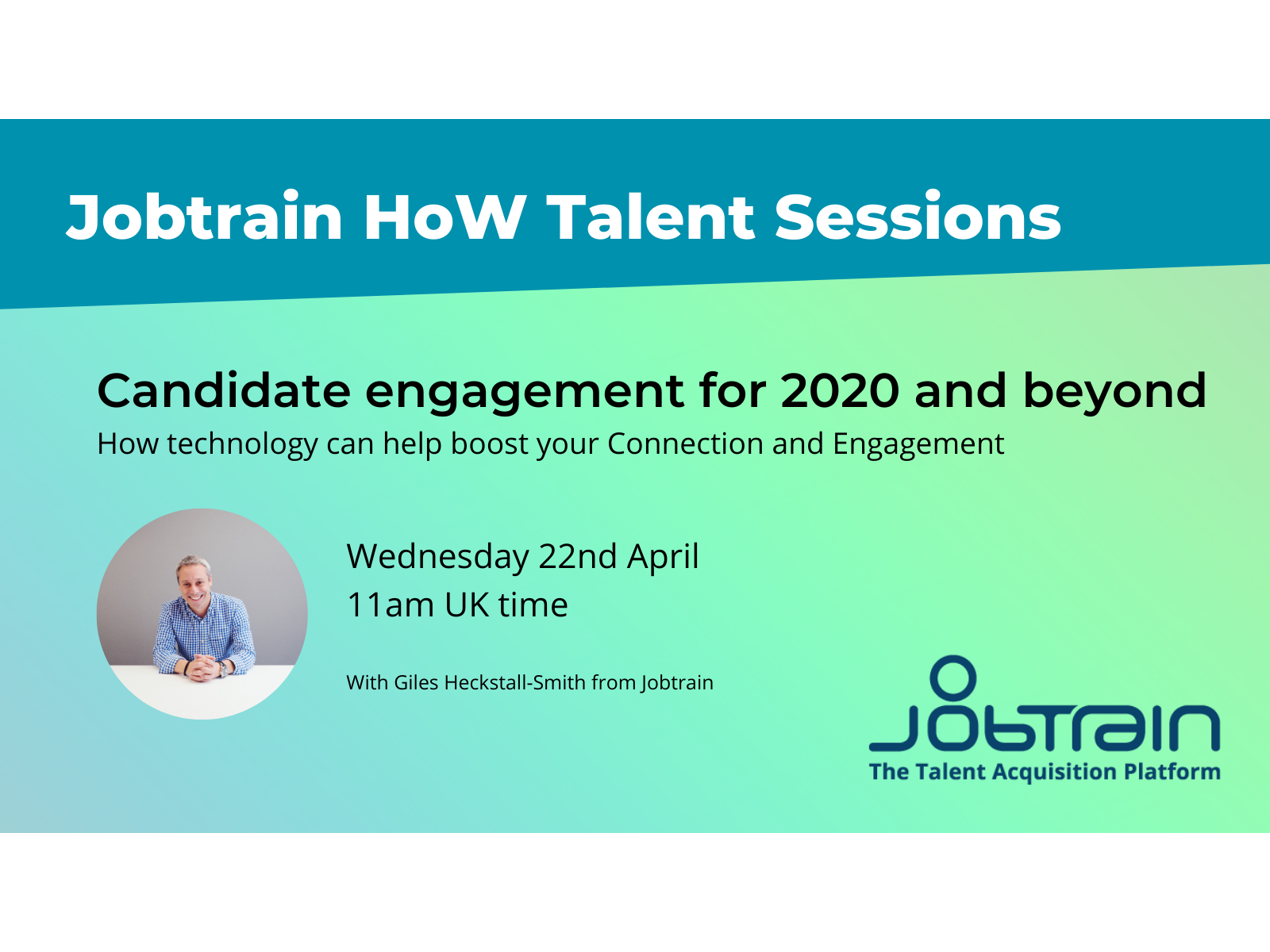 Candidate engagement for 2020 and beyond
Join us where we'll explore 4 key areas of recruitment and how technology can help boost your Connection and Engagement.
Job adverts for 2020 and beyond
Reaching an audience using people power
Inspire, inform and engage your future hires
Exploring the black hole of pre and onboarding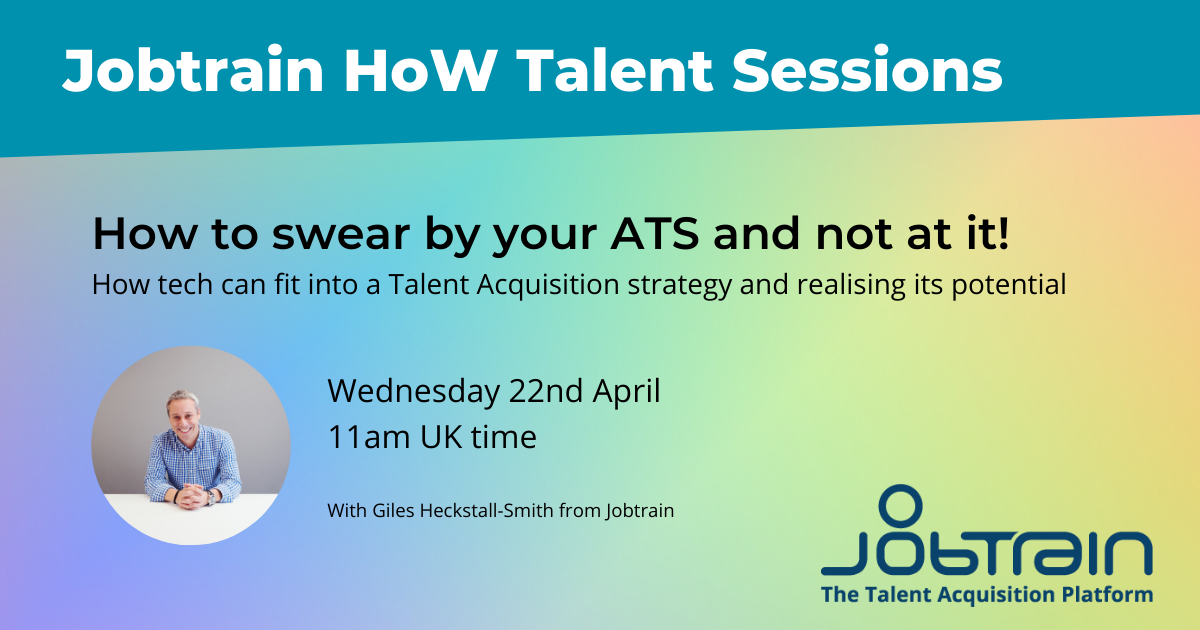 How to swear by your ATS and not at it!
Join us where we'll share how technology fits into a Talent Acquisition strategy and realising its full potential.
We'll also include how to:
Measure the true RoI of recruitment technology
Buy the right ATS platform with confidence
Set yourself up for success, align with stakeholders and build true partnerships with providers
Demystify development, roadmaps and integrations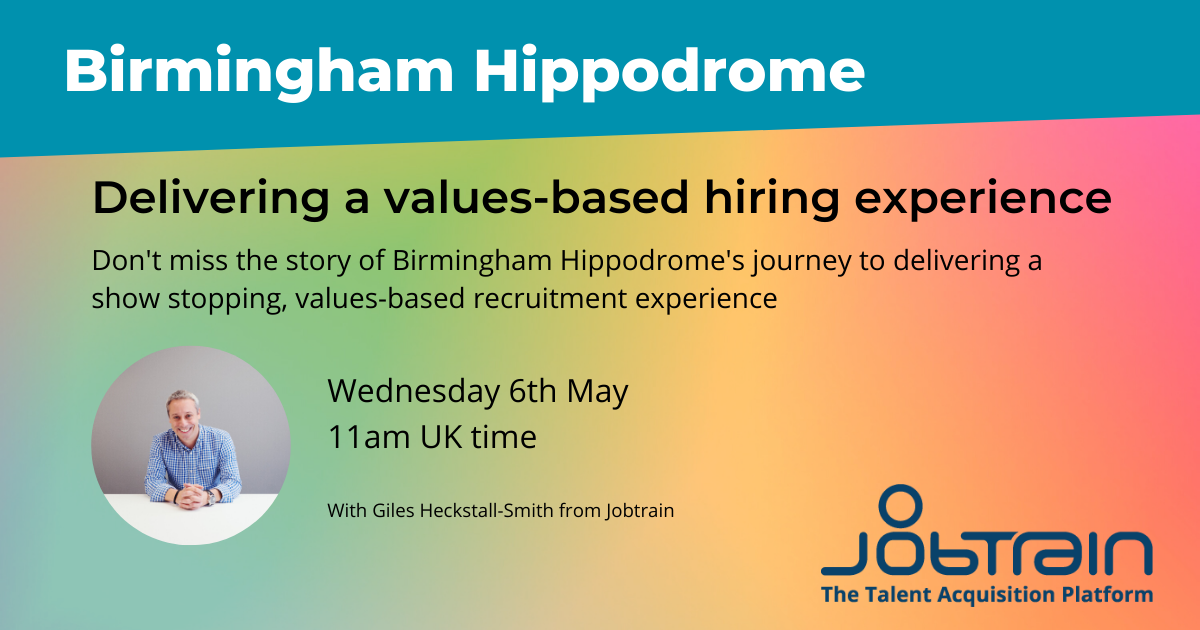 Delivering a values-based hiring experience
Birmingham Hippodrome is the UK's most popular single auditorium theatre welcoming, on average, over 500,000 visitors every year.
In this session, we'll explore how, with Jobtrain, Birmingham Hippodrome deliver a talent acquisition platform that reflects their values in their hiring experience and:
Transforms the candidate experience
Sets the stage for hiring managers
Places the spotlight on insight with meaningful reporting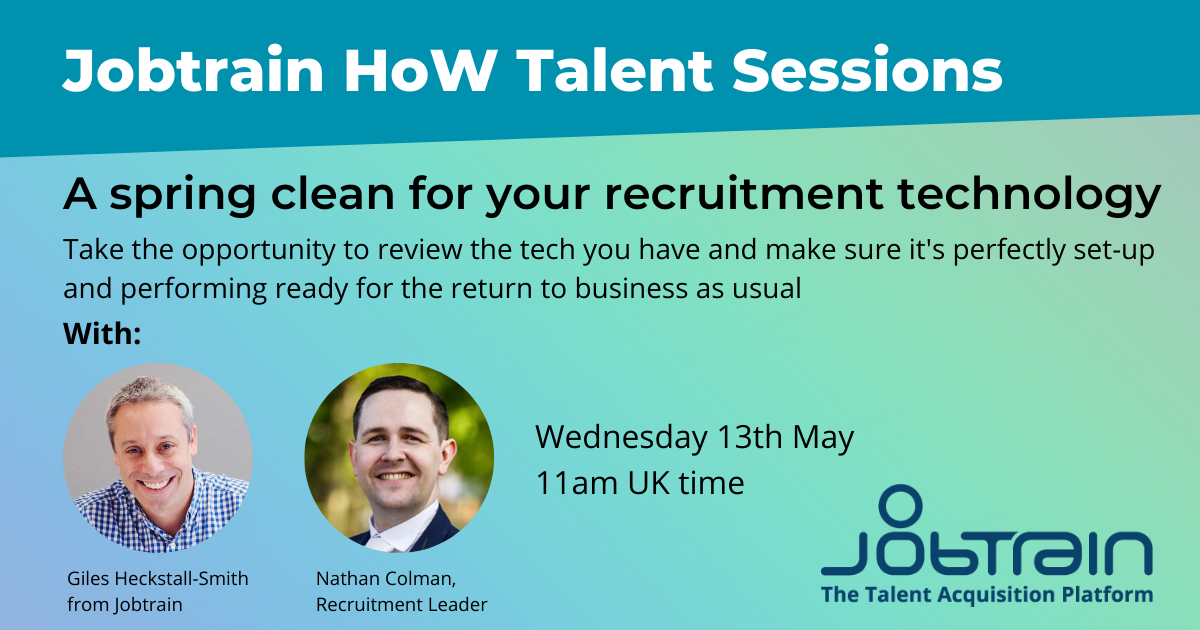 A spring clean for your recruitment technology
In this period of 'business as unusual', there's never been a better opportunity to review the tech you have and make sure it's perfectly set-up and performing for when we do return to business as usual.
We will explore:
Are there gaps in your knowledge or opportunities for taking advantage of underused features functionality or introducing additional automation?

Are you aware of all the latest enhancements and how you could use them?

Have your processes changed and does the ATS support those changes?

Spring clean, review the scope and set-up of your ATS with your provider
Special guest, Nathan Colman, will join Giles from Jobtrain on this session. Nathan has led recruitment for some of the UK's leading providers of education. His passion for candidate experience and recruitment transformation has been a key focus throughout his career.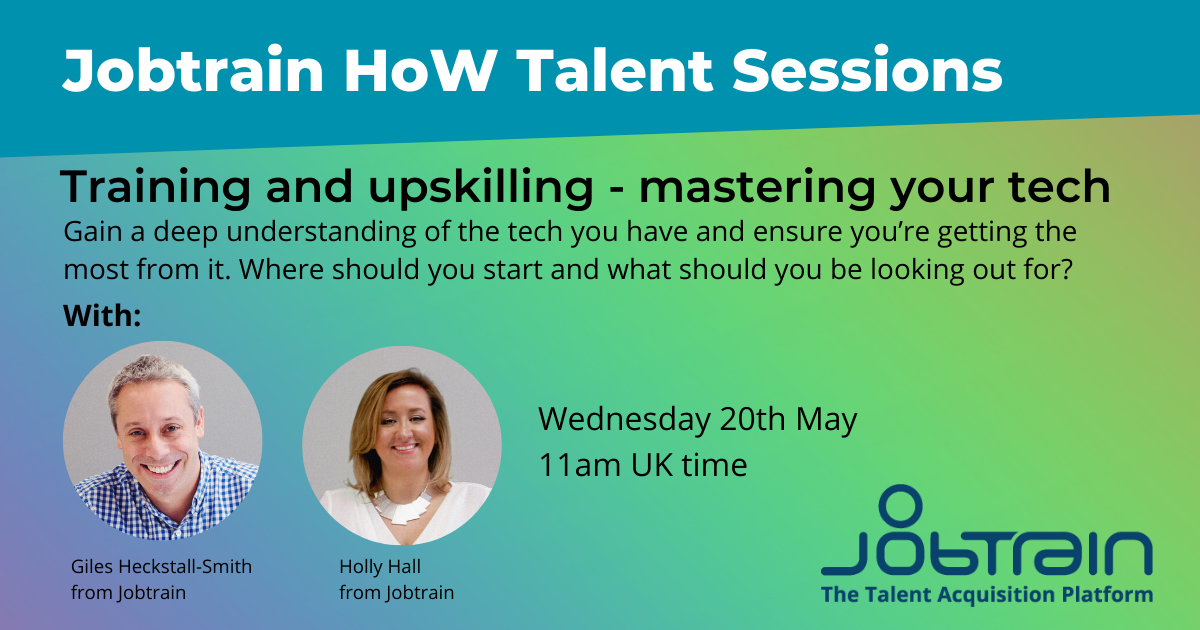 Training and upskilling - mastering your technology
Now is a great opportunity to gain a really deep understanding of the tech you have and ensure you're getting the most from it. Where should you start and what should you be looking out for?
Special guest, Holly Hall, Implementation Success Manager at Jobtrain, will join Giles in this session. Holly previously worked for our client, ODEON Cinemas, where she implemented, rolled out and trained Jobtrain to the entire organisation (to Hiring Managers too!).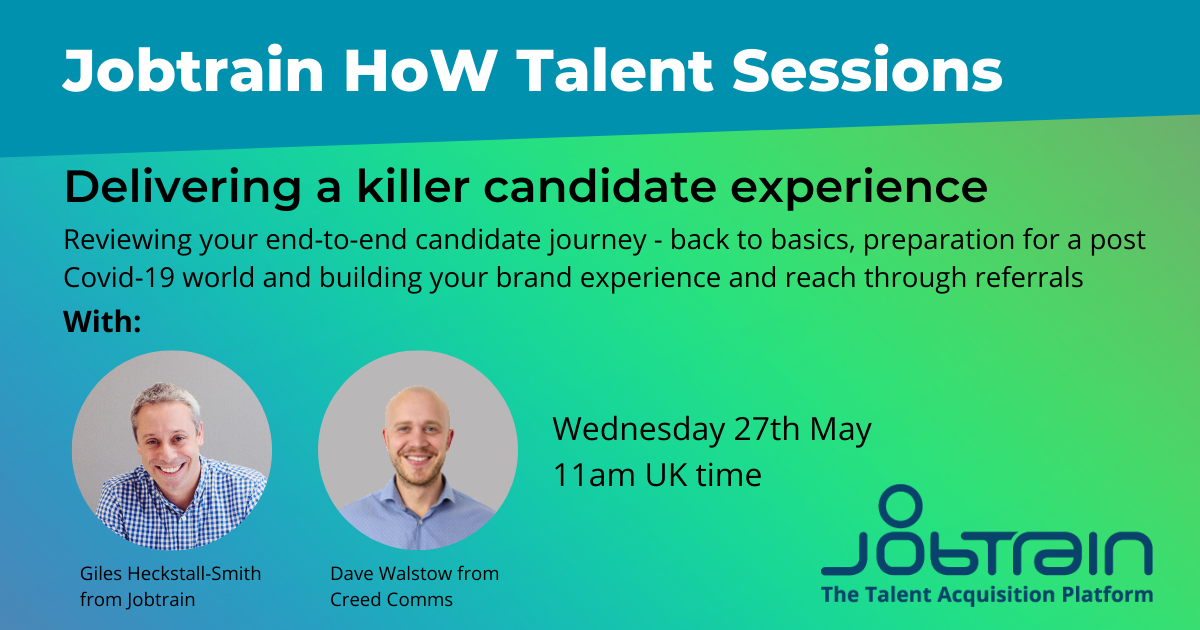 Delivering a killer candidate experience
In this period of 'business as unusual', now is a great time to review your end-to-end candidate journey.
Joining us will be special guest Dave Walstow, recruitment marketing expert and Client Services Director at Creed Comms.
We will discuss:
Back to basics with your candidate experience – putting it all in place!
Preparation for the post Covid-19 world
Build your brand experience and reach through referrals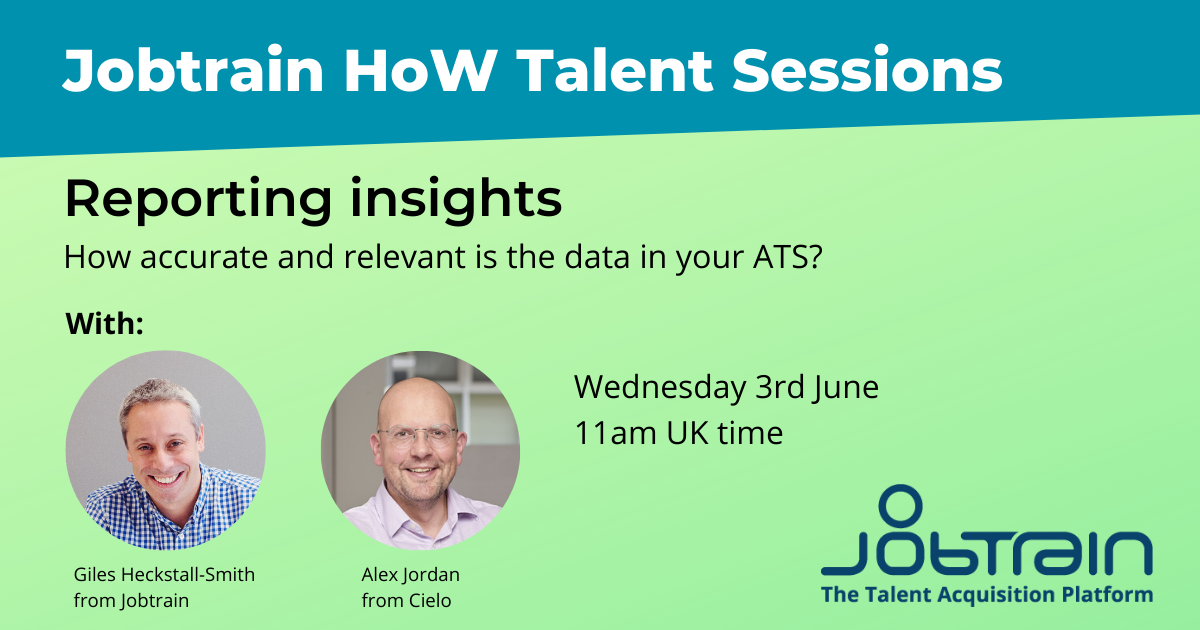 Reporting and insights - if you can measure it, you can improve it
How accurate and relevant is the data in your ATS? Are your reports a true reflection of your key KPI measurements?
Joining us on this webinar is EMEA Talent Manager for Cielo Talent, Alex Jordan. He's previously been involved in a range of client side, in-house and agency recruitment roles (for longer than he might care to acknowledge!)
Alongside Jobtrain's Giles, Heckstall-Smith, they will discuss:
What you are currently measuring and what else you could be measuring

Efficiency (time and cost) is key to a successful talent function – so are you measuring the right things?

"The purpose of education is not knowledge, it is action" (Herbert Spencer) – so what are you actually doing with your information to make improvements?